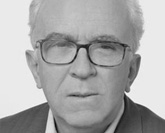 President of the Administration of the Psychiatric Hospital Magalhães Lemos, since 1997, and invited professor with the regency of Psychiatry of the Institute of Biomedical Sciences Abel Salazar of the University of Porto, since 1998. Doctor in medicine, psychiatrist and postgraduate in Business Administration.
He has participated in numerous national and international scientific meetings and international meetings of the OECD, WHO-Europe and European Union.
He coordinated the International Symposium 'Dementia: the other side of the mirror', sponsored by the Calouste Gulbenkian Foundation (2010). Co-editor of "Psychogeriatria" (2006) and co-author of "Alzheimer's disease and other dementias in Portugal" (2005). Author of presentations and national and international articles, he has been part of several jurors of medical career, doctorate and master of ICBAS and FCM-UNL.